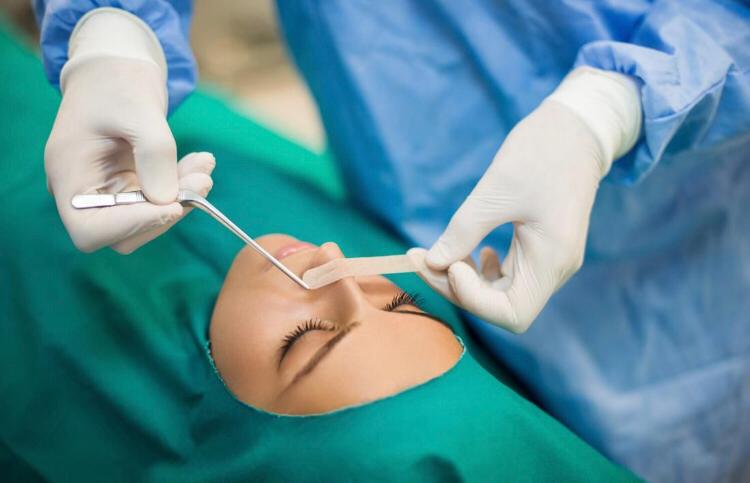 At Dr. Athira Ramakrishnan's medical center, the best team for Septoplasty surgery provides a hassle-free and reasonable COST IN BANGALORE for Septoplasty Surgery.
  Septoplasty is surgery to fix a crooked septum. This procedure allows better airflow through your nose and may improve breathing. Septoplasty is usually an outpatient procedure so most people can go home on the day of surgery. People with a deviated septum and nasal obstruction may need a septoplasty. In addition, healthcare providers may recommend septoplasty to:
 
1.    Remove nasal polyps.
2.    Treat chronic sinusitis.
3.    Stop recurrent (chronic) nosebleeds (less common).
4.    Address other conditions that block your nasal airway.
 Septoplasty is usually performed on an outpatient, so most people go home on the day of their surgery. Usually in many cases, a healthcare provider will place you under general anesthesia. This means you'll be asleep during the operation. Local anesthesia, which numbs the part of the body targeted for surgery, might be an option.
 Keeping in view all the care and precaution for the surgery of SEPTOPLASTY the SEPTOPLASTY COST IN BANGALORE at Dr. Athira Ramakrishnan is also reasonable and affordable by the patients. We assure you that we have made trust among a large number of people with our care and medical services which keeps us at best from others.
 After your septoplasty, your medical team will keep a close eye on you while the anesthesia wears off. Once you're awake and doing well, you can go home.